Holidays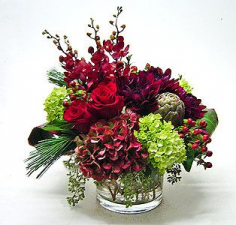 How far in advance should I order flowers for Christmas?
We recommend placing your order for Christmas as soon as possible. You can never place your order too early. By selecting your flowers early and placing a delivery for your anticipated date, you secure the flowers of your choice and better ensure their delivery. When the flower shops enter high-volume order periods closer to Christmas, flower supplies become limited.
The later your order is placed, the riskier your chances are to receive the exact florals you desire. When the flower shops enter high-volume order periods closer to Christmas, flower supplies become limited. The shops then rely on shipping services to deliver their fresh flowers they are needing to restock, which at times can be unpredictable, especially during the holiday season. Late orders can result in the substitutions of some flowers to fill an order.
Shop smart this season and save yourself the stress by placing your order as soon as possible.
Do I order my flowers online or in-person?
Whatever works best for you. We offer both in-store and online ordering options for your convenience.
For online orders, easily peruse our flower selection, choose the arrangement of your desires, order, pay, and set a delivery date for your flowers. If you are providing a special Christmas gift, you will be able to provide your special card message and delivery instructions, after you have selected the flowers of your choice.
If you would like to place your order in-person at ISLAND FLOWER & GARDEN, our associates would be happy to speak with you and assist you. While you're with us, we would be glad to answer any questions you may have.
If you are unable to travel to the shop and you have questions regarding the details of your order or other needs, please feel free to contact us at (904) 491-5056.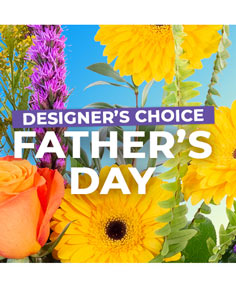 Dad deserves his acknowledgement on Father's Day just as much as mom on her special holiday. Send Dad a beautiful arrangement that truly matches his personality. If the way to your dad's heart is through his stomach, why not try sending a gift basket full of delicious treats your dad is sure to love! Whatever you need to send a gift to dad in Amelia Island or anywhere else in the country, ISLAND FLOWER & GARDEN can help!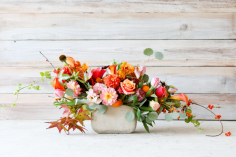 Thanksgiving activities will soon be starting. Give the holiday recipe a dash of autumn color by sending flowers online or shop for Thanksgiving table decorations, creative centerpiece ideas, and more at your local Amelia Island flower shop, ISLAND FLOWER & GARDEN! Brighten your Thanksgiving turkey dinner with unique floral arrangements, like a table centerpiece for the host, cornucopia fruit baskets, contemporary floral vases or baskets of fall flowers. Let your holiday florist, ISLAND FLOWER & GARDEN in FL bring warm smiles from across the miles at this year's Thanksgiving celebration!