Anniversary Flowers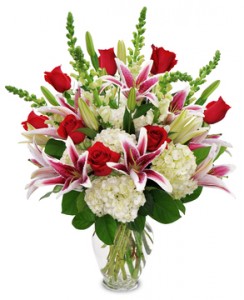 Stars in your Eyes
Mixed Design
This stunning bouquet is brimming with Hydrangea, roses, and stargazer lilies. This is the must have for any Anniversary.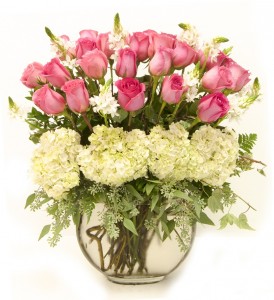 BLUSHING BEAUTY
DOZEN ROSES
THIS ROSE DESIGN INCLUDES 12 LONG STEM PREMIUM ROSES WITH A LOVELY COLLAR OF HYDRANGEA & FOLIAGES ACCENTS IN A PREMIUM CLEAR GLASS VASE. AS THE PRICE INCREASES THE AMOUNT OF ROSES & HYDRANGEA INCREASE AS WELL. THE AS SHOWN PRICE IS 18 ROSES WITH ABUNDANT USE OF HYDRANGEA.
Whether it's the first month, the first year, or the fiftieth, ISLAND FLOWER & GARDEN in Amelia Island, FL can help you send romantic anniversary flowers with your message of love. Nothing makes a girl feel more special than a delivery of flowers. Send a small arrangement of her favorite flowers to say, "You're my Sweetie" or go for gold with a dozen red roses. No matter what your choice, ISLAND FLOWER & GARDEN can help!