Christmas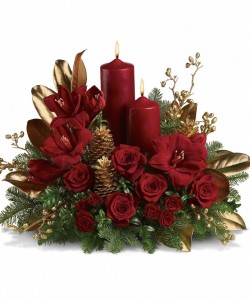 BURGUNDY BOUNTY
CHRISTMAS CENTERPIECE
THIS RICH & LUSH CENTERPIECE BOASTS BURGUNDY BLOSSOMS & FRESH CHRISTMAS GREENERY WITH GOLD ACCENTS. PERFECT FOR ANY TABLE SCAPE.
MAKE MERRY MODERN
CHRISTMAS CENTERIECE
THIS CLEAN & MODERN CENTERPIECE IS SURE TO SAY MERRY CHRISTMAS!
Tis the Season! Time to pull out the lights and put up the tree! At ISLAND FLOWER & GARDEN, we specialize in all-things Christmas! With the trendiest Christmas accessories and ornaments, you are sure to find exactly what you need for your holiday decor at ISLAND FLOWER & GARDEN in Amelia Island. Whether you're planning for a Christmas party or just decorating your home for the holiday, we've got you covered. From traditional, to playful and fun, you will find the Christmas decorations you need at ISLAND FLOWER & GARDEN.